YOUR VOICE IS YOUR MOST VALUABLE BRANDING ASSET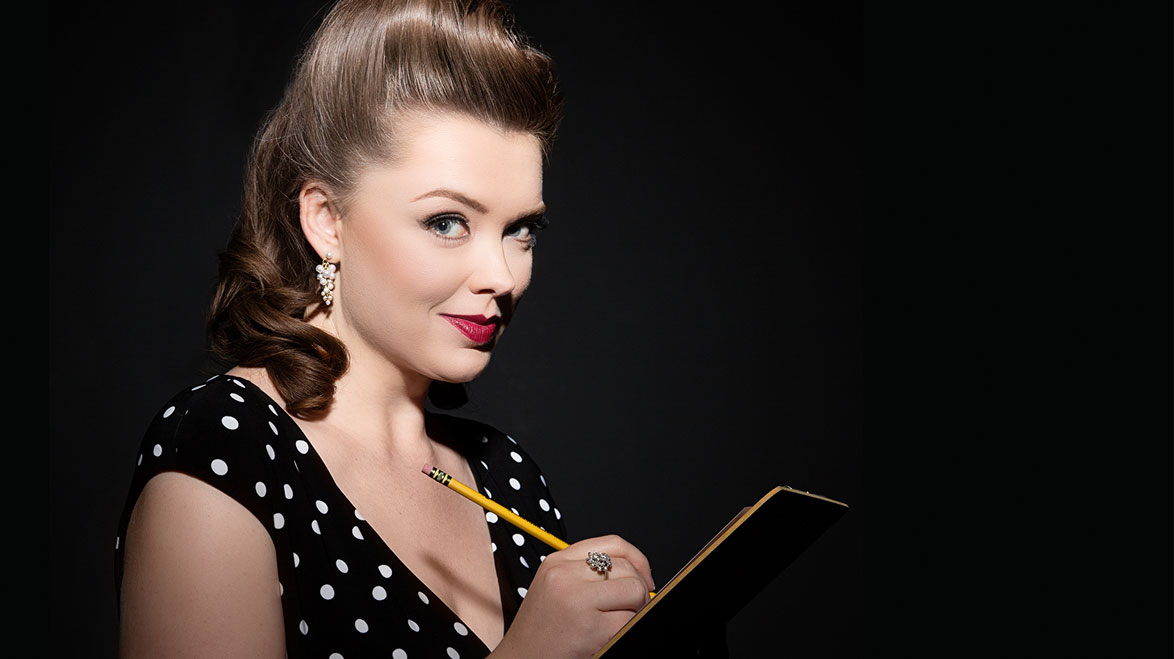 Your Voice is Your Most Valuable Branding Asset
But unmasking it can be a challenge — especially if you don't feel like a "natural" writer!
DO ANY OF THESE SOUND LIKE YOU?
"I don't know how to make my voice and my heart heard."
"I don't want to be just another blog in someone's inbox."
"How do I create trust and inspire action with my words?"
"I don't know how to reach my ideal customers."
"How do I tell my own stories in my own voice, while still keeping my boundaries?"
"I'm worried that people won't find the information I'm putting out there interesting."
"I want to learn to write with a more natural voice."
"I don't know how to be completely authentic while also writing content that people want to share."
They're all good questions, and they're all talking about the same problem: not understanding your brand's voice when you're writing.
Whether you're writing your website, blog posts, or tweets, understanding your own individual voice is essential to creating copy that connects with your most valuable customers.
WHEN YOU UNDERSTAND YOUR BRAND VOICE, YOU WILL:
Feel confident that you can be yourself in your copy — and know how to do that
Have a strong brand hook that differentiates you from anyone else in your field
Be able to communicate a clear brand voice to freelancers and team members, no matter what the project
Attract the right customers who can't wait to do business with you — at any price point!
When you have a strong, clear understanding of your brand voice, you will be able to clearly differentiate yourself from the competition, easily create copy that sounds and feels like you, and attract the customers that want to do business with you, so you make more money with less effort.
Super excited about this… I've gotten a behind-the-scenes peek and this is like nothing else I've ever done… and I've done a LOT!!
— Jen Vertanen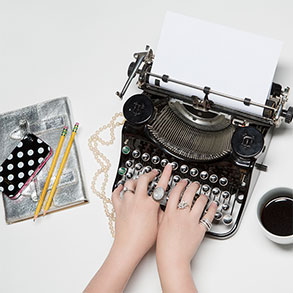 When I was working on branding my own website, I realized that my true talent lay in understanding and uncovering my clients' voices — that's what makes me a good ghostblogger.
But when people asked me how I did it, I couldn't articulate my process. I spent almost six months documenting, testing, and refining my own process of finding someone else's voice and turning it into a process anyone could repeat on their own.
Thus, the Voice Identification ProcessTM was born.
THE VOICE IDENTIFICATION PROCESS DIY WORKBOOK IS A POWERFUL TOOL FOR GETTING INTIMATELY ACQUAINTED WITH YOUR WORDS AND THE DETAILS THAT MAKE UP YOUR BRAND VOICE.
Words are powerful. The words you choose will subconsciously affect the way you and your customers feel about your business. In addition, if you subscribe to the concept of manifesting, the words you use can have a powerful effect on the things you bring into your business and your life.
So, in other words, we're going to get intimately familiar with your words.
THERE ARE THREE STEPS TO THE VOICE IDENTIFICATION PROCESS: INTERROGATION, ANALYSIS, AND APPLICATION.
The Interrogation process is intense, and can be a little uncomfortable at times—but not in a single bulb on a string, tied to a metal chair sort of way. You'll examine your existing writing style, the words you use, the way you use them, and the goals you have for your copy. You can print this part of the workbook, or type directly on the page.
The Analysis process takes the raw material you provided in the Interrogation, and synthesizes it into some general statements to help you understand your writing. This is where you'll make a few decisions about how your writing voice applies to your brand, and discover your brand hook. Break out your highlighters and colored pens: you're going to want them!
Finally, the Application process involves creating your Codebook: a document that will catalogue all the information you've learned about your brand voice and how you will apply it to all aspects of your brand experience — from your website copy to your business cards and from your tweets to your voicemail message. This is the document you'll want to save and share with any team members helping create your message.
Plan to spend some time with this; this workbook was not designed to be completed in a single sitting, because often our ideas need air and space to fully form.
When you finish, you will have a completed Codebook for your brand: a document you can refer to or share with collaborators that explains exactly how your content should sound and feel in any situation.
The entire Voice Identification Process is packaged in a beautifully designed interactive PDF document — meaning that you can print your workbook for a retro, pen-and-paper experience, or type directly into the PDF if you're a digital diva. Your choice.
The codebook has really just perfectly complemented the design I had already come up with—which I think is part of why when it clicked I knew it. I could just see those bold words with the new site design I'd been working on and it all felt right. I keep the codebook open while I write my copy, and refer to it when I'm having trouble with word choice. You just nailed it!
— Sara Berkes, Sara Berkes Creative
THE VOICE IDENTIFICATION PROCESS WORKBOOK INCLUDES:
The fully interactive workbook, which will help you uncover and define your individual brand voice so that you can attract the right customers with your words
The "Understanding Brand Voice" ebook, which dives even deeper into the details to help you understand how to build your own brand voice
Access to the Eyes Only Content Library, a valuable set of resources on everything from defining your brand voice to putting that new voice to work in your blog posts
And membership in the all-new Content Direction Agency forum, where you can ask me questions directly and get my eyes on your copy.
One-on-one clients pay $399 for access to this exact workbook before we develop their brand voice, but the investment in the DIY workbook is only $59.
Imagine: you could recoup the cost of this valuable resource with as little as one new paying customer.
Don't wait another day to reveal your true self to your customers. They're waiting to find you.
People, you want to get your hands on a coaching session with Lacy. She has transformed my business!
— Jen Wittman
FREQUENTLY ASKED QUESTIONS
What do I actually get?
You get the professionally designed, interactive PDF workbook, the "What is Brand Voice?" ebook to help you further understand the details of your brand voice, upgraded clearance to the Eyes Only Member Library with more valuable resources, and access to the Content Direction Agency forum, where you can always ask questions and get Lacy's eyes on your copy.
I'm brand new to business/blogging. Is this for me?
Absolutely. Starting your new business or blog with a clear vision for your brand voice will put you one giant step ahead of the game when it comes to creating copy that speaks to your most valuable customers — many business owners don't come close to discovering the power of their brand voice until they've been in business many years.
I have an existing brand/business/blog. Is this for me?
If you have an existing business, but feel like your brand or writing isn't quite right — but you're not sure why — this is EXACTLY what you need. Identifying your brand voice and values can have an incredible impact on the way you communicate and attract customers.
Am I going to have to redo my entire website after I do this?
No! Not necessarily. You may find that some of what you've already done is spot-on, while other bits need to be tweaked. Of course, you may discover that once you define your voice, everything you've already written now feels a little… off. If that's the case, I suggest working in stages until you get everything to your liking.
I'm getting ready to redo my website. Is this for me?
YES! A thousand times yes! I'm a huge believer that form follows function, so figuring out the function of your website by defining your voice will make the design and development process much smoother. Plus, you can present your finished Codebook to your designer to help her understand your brand as she creates your new look. Trust me: your designer will thank you!