We write killer content
so you don't have to.
Let us create strategic content, written in your voice, that will consistently grow your audience, prime them to buy, and drive sales in your business.
Book in for your free content marketing consult with The Content Direction Agency below:
If you need assistance, please email redphone(at)lacyboggs.com and our team will be happy to help.
Curious about our successful missions? Check out our case studies.
Stop killing yourself creating content and get a team that can craft high-performing content autonomously without the agony.
Attract, Nurture, and Convert.
Let our bespoke content strategies and talented writers create blog posts, emails, and sales content specifically designed to appeal to your audience and help you reach your business goals.
Comprehensive strategy. Every engagement starts with a Private Content Intensive to ensure that each piece of content we write is aligned with your big picture business (and revenue) goals.

Your brilliance, in your voice. Our writers are trained to start with your thought leadership, derived from existing content or lovingly teased out of you via interview, then write it up in your brand voice so that even your own mother won't be able to tell the difference.

Bring the ROI. Nurture and sales content have to work together, and our content is engineered to support your bottom line.

Reduce, reuse, recycle. We believe in working smarter, not harder, so we'll create a custom repurposing framework to ensure you get the most value from every piece of content we create.
But you don't have to take our word for it…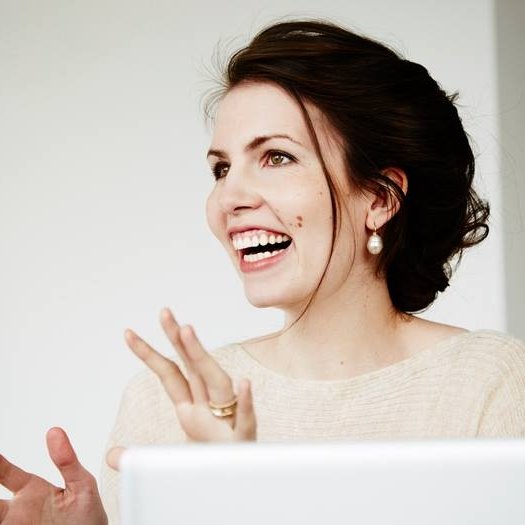 Create hyper-growth in your business by being yourself
"Lacy is your (geeky) marketing calm in an industry that celebrates quick wins but doesn't seem to understand that to have highly profitable launches again and again, you need sustainable, long term marketing assets in place. No wonder so many big names in our industry are whispering her name. After just one conversation I'm walking away with a strategy that's going to dramatically change everything I was planning from a marketing perspective, and more... have it feel truly me. Lacy is your person if you want to take the 'hype' out of your marketing efforts, and instead create hyper-growth in your business by being yourself."
For blogging and beyond…
While blogging is our first love, our talented team can do some wild things with the written word, including (but definitely not limited to):
Private Content Intensives: plan out the next 6 months of your content topics and get your marketing team all on the same page.
email newsletters: Stay top-of-mind with your audience and build solid relationships.
case studies: Let us tell a compelling story about how awesome you are.
white papers and ebooks: Long-form educational content is still a leader in driving sales and conversions.
SEO: Google ignoring you? We partner with a top-tier SEO strategist to ensure your content brings all the traffic to your yard.
repurposing: Got a podcast, YouTube channel, or live videos? We can repurpose them into unique articles that your audience (and Google) will love.
full launch content support: Oh, you need landing pages, emails, and a sales page for your next big project? We've got you.
Blogging is not dead.
We know blogging isn't sexy — but it is effective.
And, while we know blogging is still an important part of many strategic marketing plans — it also isn't right for everybody.
Rest assured: Every strategy we create is unique, and we'll never tell you that you have to do anything, including have a blog.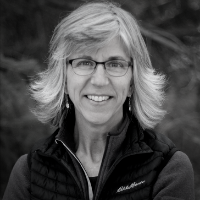 KAREN PEDERSEN — "Agent 99"
Karen loves to thwart the international organizations of crappy copy with her whip-smart wordcraft. She frequently employs the old (and new) SEO tactics to get better results for the clients she writes for. And — would you believe? — she loves dogs and runs her own doggy blog.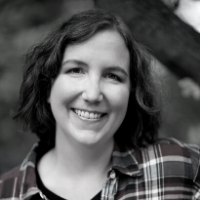 BETH HAYDEN — "JEDI MASTER"
Beth is our master for all things sales: emails, sales pages, and webinar pitches. She uses her Jedi mind sales tricks to help our clients feel confident (not icky) about their sales copy. She loves writing the things that make many business owners want to run screaming for the hills. "These ARE the products and services you're looking for…"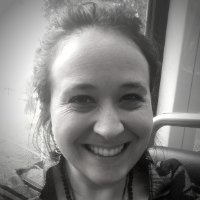 MONICA HERALD — "Q-WERTY"
Monica often flies under the radar, going undercover for some of our most high-profile clients to create covert copy that converts. She loves a challenge and excels at writing SEO copy that doesn't sound like a computer spit it out.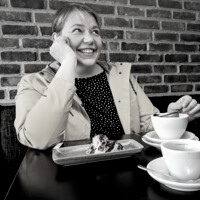 MARIE SCHNOOR — "009"
Marie has a "license to thrill" with her sharp wit and elegant words as one of our writing agents. Marie comes from a fiction and book editing background, and is a master of disguise, putting all those voices in her head to excellent use emulating the brand voices of her clients.
How do we write compelling, effective content in your voice?
So glad you asked.
Goal-led strategy. Every engagement starts with a Private Content Intensive during which we talk about your business, your customers, and your goals. Then we work backwards from your goals to create a marketing strategy that's aligned at every level — including how people find you, how you nurture and educate them, and how you convert them to a raving customer.

Professional writers. We hire and train the best-of-the-best to craft words that will get noticed and cut through the noise online. We write for humans first, specifically the exact humans you want to reach and develop relationships with.

Designed for value. We believe strongly in getting the most bang for your content buck. To that end, we design your strategy and each piece of content to be easily reused and repurposed across multiple channels.

People-centric. Not only do we write for people first (ahead of Google spiders), but we believe in putting people first. In practice, this means we want to integrate into your team as much as possible, create a healthy and inclusive workplace, and partner with clients who are doing great things in the world.
Some of the finer details for the curious:
What kind of budget do I need to work with you?
Private Content Intensives start at $3,500 to design your custom content strategy and retainer packages to write your content for you start at $2,500 per month, for a minimum of six months. We're also happy to help you prioritize your budget for maximum impact.
How much content will you create?
This is a bit like asking "how long is a piece of string" — and the answer is "it depends."
Our base retainer includes one piece of content (500–1,500 words) per week, but we can scale that up to meet your needs and include any "extras" (like social media captions) you like.
Do you offer guaranteed results?
Nope. And any marketing agency that does isn't being truly honest with you, because marketing doesn't work like that.
That said, we want you to be happy with every piece you receive and we'll work hard to ensure that happens.
How long are your contracts?
We offer  Private Content Intensives for individuals and teams to help you create a marketing strategy or get your team all on the same page. Our minimum retainer is 6 months to ensure we have plenty of time to understand your voice and business and start seeing results.
We aren't a good fit for one-off blog posts and other small projects, but we are open to bigger one-time projects — like supporting you through a big promotion or launch.
What industries do you work with? Can you write technical posts?
We consider ourselves industry agnostic, and our goal is always to become a "mini expert" in your business. Because of that, we have to have access to you or another subject matter expert on your team to ensure we're sharing valuable content seeded with your thought leadership.
How soon can we get started?
Typically we can get your strategy created and your first blog post written within 2-4 weeks. A lot depends on when we can schedule your Private Content Intensive.
For launch support, we ideally want our start day to be 8-12 weeks before your launch date so that there's plenty of time for your designers and other team members to work their magic once we've written the copy.
Are we a good fit?
You'll love working with CDA if:
You want a content strategy that feels like a playground for your thought leadership. We love to think outside the box and create innovative and inspiring content — like a radio play podcast, a serialized romance novel for your email list, or a pop-up mastermind.
You have at least one other person on your team. We write aaaaalllll the words, but we don't post them to your website or social accounts, create graphics, or upload email automations. And since the whole goal of this is to get content marketing off your to-do list, you'll have the best experience if you have someone else on your team who can take on those tasks. Need to hire? We're happy to share our little black book and help you find someone.
You love to collaborate, not micromanage. Our most successful clients love being a part of the imagination and strategy phase — and then let us have the space to execute on all those awesome ideas (with plenty of room for feedback, of course).
You have at least $2,000 a month to invest. With great content comes great responsibility — namely, we believe in paying our writers well for their great work, ensuring that they are happy and eager to create long-term relationships with us and our clients.
Ready to get started?
It's as easy as booking a time to have a conversation.
Book in for your free content marketing consult with Lacy below:
If you need assistance, please email redphone(at)lacyboggs.com and our team will be happy to help.