We create unique marketing strategies and killer content
so you don't have to.
Let's be real: You didn't start your business to write blog posts.
(Or sales pages. Or emails for that matter.)
You started your business to do that thing (you know the thing) that keeps you up at night, the thing you're aces at, the thing that's going to change the world, the thing you'd do even if nobody was paying you — and that people are actually thrilled to pay you to do.
Now, maybe you're a pretty good writer. (Or maybe you hate it — that's legit, too.)  Maybe you like some of the creativity that goes into marketing. And clearly, whatever you've been doing up to now has been working pretty well.
But what if you didn't have to think about it any more? 
What if you had a trusted

consigliere

to turn to who could help you dream up and innovate a marketing strategy that would light a fire under the people you really want to work with and get them excited about your next offer?

What if you had a secret weapon who could take that strategy, outline the deliverables, and just hand you the plan to approve?

What if you had a team of copy-elves (they're like house elves, but more erudite) who would take that plan and execute on it, turning out words that sound like you and your brand

only better?

What if you could get back a huge portion of the time and energy you've been putting toward marketing and use it for

literally anything else

?
With the Content Direction Agency, you can get all that and more.
We help leverage every piece of content you publish to ensure the biggest return on your time and money investment.
We provide bespoke, innovative marketing retainers to business owners looking to scale up their vision of how marketing can be done and move on from doing all their own marketing and copywriting to having a team of experts who create the solutions for them. 
Our goal is always to create long-term relationships with our hand-picked clients so that we can continue to deliver better and more profitable marketing and content solutions over time.
How does it work?
We start by creating a big picture content plan / strategy ensuring every piece of content is aligned with your overall business goals. W

e develop a week-by-week content calendar to execute the strategy so that you know exactly what to create, when, and most importantly

why

. 

Next, we put you on retainer and match you with a talented writer to create the content so that you can spend more time in your own zone of genius and change the world.

Finally, we check in periodically and help monitor performance to make sure that the strategy is working and determine if anything needs to pivot.
What we do:

Our zone of genius is planning and creating content strategies to help you consistently and effectively market your business. That might include: blog posts, podcasts, vlogs, live videos, emails and more.

We can also advise and strategize to help you create exciting and innovative content for launches, webinars, videos, ads, email nurture sequences or sales sequences, membership sites and more.

In fact, if it involves words, we can handle it. (We've never done a billboard, but I'd love to give it a shot…)

Imagine having a team you could trust to take your ideas and make them sound amazing…

Picture your content creation and lead generation systematized and running on autopilot, with only minimal input from you.  

Think what you could accomplish if you had an amazing, talented writer who understood your brand voice and biz goals on retainer — ready to help with any copy project that came up.

This is perfect for you if:

It takes you more than an hour to write a great blog post.

You agonize over every email you send out.

You're constantly wondering…

should this be an email? Or a blog post? Or a video? Or…???

Planning your next launch kind of makes you want to vomit. 

You never want to write another sales page in your life.

You create

tons

of content… but have no clue if it's actually supporting your business or helping you make sales.

You want your content to create

way

more leads for your business.

You want to spend more time doing the things in your business that only you can do — like, say, making money — and outsource all the other stuff.

If this sounds like you, I want to talk to you — stat.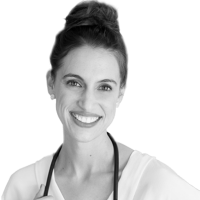 You Took All the Stress Out of Creating Content
Lacy this is seriously AWESOME! I feel like you crawled into my brain and extracted all my thoughts, re-arranged them into witty, "juicy" subject lines and came up with cool little bonuses for my tribe to receive!!!
More than that you went ahead and created a clean calendar that I can print and reference for the rest of the year. Having this framework in place, I just get to be creative and authentic with my writing and social media content! You just took all the stress out of creating content for me. THANK YOU!
I'm so happy I just went for it and bought your package. SO WORTH IT!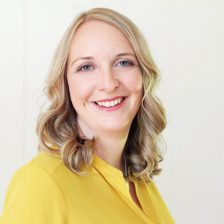 Engagement and Feedback Have Been Phenomenal
Lacy, I just wanted to report that the Skincare Detox Challenge we planned together is in full swing and the engagement and feedback have been phenomenal! We've got 500 people in the FB group, more than 1,200 signed up by email and we've received ten 5 star reviews on our Facebook page (and counting) in addition to making people much more aware of what is in their products and wanting to know what they can do about it (which is where our courses come in!).