Are you ready to get off the content creation hamster wheel and start publishing content that amazes your audience and generates more leads —
without having to write a word?
You can get off the hamster wheel for good with our strategy session + content retainer and never have to worry about your content again.
We help six and seven-figure businesses create regular, quality content to free them up to stay in their zone of genius to continue to grow their business.
You spend hours every week creating content to support your business and grow your sales, but how much of that time is actually spent creating, and how much is spent…
Staring at a blank screen…

Rewriting over and over again…

Losing free time with family and friends…

Feeling anxious about what you're going to write about…

Putting it off until the last minute…

Skipping weeks because you just can't get it together…

Not generating new traffic…

Putting out half-assed content that doesn't even feel like you…

Waiting for likes and loves — and getting crickets…
All of this can add up to a big cost — to your business, your creativity, even your self-worth when you start to doubt yourself and wonder why this is so hard.
It's time to stop torturing yourself. You've realized that — whether you're a confident writer or a reluctant writer — this is costing you too much time and exhausting you. And worse, it's taking away energy from what you're best at.
Because when you're spending so much time trying to craft a perfect blog post or write your email newsletter every week, you're not spending that time focusing on the things you're naturally good at that could be the difference for you in your business.
But imagine what it would feel like to know that your content is being produced by a pro (yet still sounds uniquely like you)…
That your audience is being well taken care of with content that will educate and nurture them…
That your topics have been strategically created and chosen to align with what you want to sell…
That you're attracting more of the right kinds of people and growing your list…
And on top of it all, you have more time to do the work you are called and qualified to do, so that you can serve more people and create a global impact through your work.
We can help you if:
You sell online courses, membership sites, digital products, or are a coach or service professional who has a one-to-many service option.

You use content to educate your audience around your topic and generate new leads.

Your business has been around for a couple of years and you have a product or service that has proven sales.

You're a podcaster who wants more than the average show notes — you want fully developed articles that are more attractive to search engines.

You have tons of content in other forms — courses, ebooks, talks, coaching calls presentations, workshops, etc. — and want to repurpose it into blog posts.

You care deeply about serving your audience with great content; you're not in it just for likes and loves — you're here for impact.
If that sounds like you, we would love to chat and find out if we would be a great fit to help you create more content with ease!
But we can't help you if:
You have a brand new business and/or have no revenue stream or proven product yet.

You're not interested in doing the strategy portion of the process with us, or think you can handle that on your own.

You're not comfortable with outsourcing or working with a team.

You're not ready or comfortable with investing in quality content to support your business.

You're planning to ghost on us and don't want to be a partner in your content.

You're a jerk.
I don't mean to sound harsh, but we only work with brands and clients we love, so jerks need not apply.
Before you apply…
You should understand that great content comes at a price. If you're expecting to pay "Fiverr" prices to get your blog posts written, this service is not for you. We work with highly motivated, high performing entrepreneurs to help them get a bigger ROI on their content and their time.
Ready to take the next step?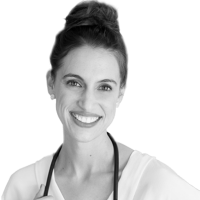 You Took All the Stress Out of Creating Content
Lacy this is seriously AWESOME! I feel like you crawled into my brain and extracted all my thoughts, re-arranged them into witty, "juicy" subject lines and came up with cool little bonuses for my tribe to receive!!!
More than that you went ahead and created a clean calendar that I can print and reference for the rest of the year. Having this framework in place, I just get to be creative and authentic with my writing and social media content! You just took all the stress out of creating content for me. THANK YOU!
I'm so happy I just went for it and bought your package. SO WORTH IT!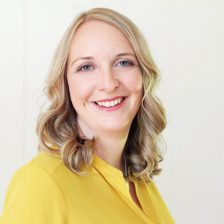 Engagement and Feedback Have Been Phenomenal
Lacy, I just wanted to report that the Skincare Detox Challenge we planned together is in full swing and the engagement and feedback have been phenomenal! We've got 500 people in the FB group, more than 1,200 signed up by email and we've received ten 5 star reviews on our Facebook page (and counting) in addition to making people much more aware of what is in their products and wanting to know what they can do about it (which is where our courses come in!).