Your Secret weapon For Killer Content
Our Team Can Help Plan Your Content Strategy and Execute
Content Strategy & Ghostblogging
Start With Strategy
You're making sales and making progress with your business, but you know that you're also missing opportunities. You haven't harnessed your creative energies and put them to use generating sales in your business. The result? A blog that's popular — but all over the place. Or dozens of Facebook updates and Live videos that get tons of likes — but don't generate sales. Or a back-catalogue of content from books, speeches, podcasts, etc. that languish, forgotten and full of untapped potential.
The world of content marketing can be complicated — blog posts, lead magnets, content upgrades, email funnels, Tweets, Facebook updates, video, audio, podcasts, Instagram photos — dozens of moving parts that can quickly spin out of control.
Maybe you're a prolific creator, churning out tons of content for your audience all the time… But you can't see the big picture, how it all hangs together to lead your audience to a sale.
Or maybe you're more of an executive than a content creator. You see the benefit of content marketing, but man… Who has the time to create all of that? You want to provide a rich experience for your audience, you're just not sure how to do that without going insane.
Either way, a strategy session is the first step toward a content plan that turns blog posts into your best selling tool. Conversion rates go up, ad costs go down, and you know your content is working for your business.
Our Strategy Sessions are designed to create a bespoke content marketing plan for you to understand content's role in your business, and close the gaps that may exist between content and sales.
1. We start with an audit of your current content situation, including discovering your most valuable content, understanding your funnel, and outlining your current approach.
2. Next, we collaborate to understand your goals for your content and the metrics we will track to ensure we meet them. We'll synthesize where you've been and where you want to go into a solid plan, and then brainstorm a roadmap for exactly how to get there.
3. Following our consult, I put together a report that includes my discoveries, notes from our strategy session, and — most importantly — an editorial calendar for you to follow for the next 3–6 months that tells you exactly what content to create, when, and why.
Graduate to Ghostblogging
After we've developed a content plan, the next step is strategic execution.
For creatives who have a plethora of content that needs shaping into a strong customer arc, we can mold and repurpose your words and create cornerstone content that will move your readers toward the sale.
Alternately, for the executive ready to delegate content creation, my team can produce blog posts from scratch — in your brand voice — to keep your readers engaged, informed, and ready to buy.
In short, we can take over as little or as much of your content creation as you desire.
We do require a strategy session before ghostblogging work can begin. Please use the link above to fill out the application so that we can arrange a time to speak in person about your content needs.
Also, a word about anonymity: Some of my clients don't mind letting the world know they have a partner in crime and communication; others prefer our relationship to be confidential. Either is perfectly acceptable to us.
What Others Have Said

"Lacy has an uncanny ability to connect the dots of any business mystery but especially the one plaguing many entrepreneurs today: how to turn great content into cash." —
Tara Gentile
, QuietPowerStrategy.com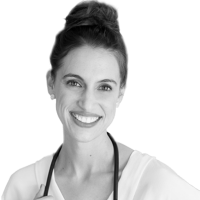 Lacy this is seriously AWESOME!
I feel like you crawled into my brain and extracted all my thoughts, re-arranged them into witty, "juicy" subject lines and came up with cool little bonuses for my tribe to receive!!!
More then that you went ahead and created a clean calendar that I can print and reference for the rest of the year.
Having this framework in place, I just get to be creative and authentic with my writing and social media content! Fun fun! You just took all the stress out of creating content for me. THANK YOU!
I'm so happy I just went for it and bought your package. SO WORTH IT!
Sincerely,
Melissa Esguerra, truefunctionalmedicine.com