No more random acts of marketing.
Get exquisite support from your marketing team and get your audience primed to buy when it matters most.
You're ambitious, a visionary, out to change the world with your business and you've successfully launched your product(s) or program(s) several times.
In fact, you're a pro at launching and selling.
It's the stuff that comes in between that you struggle with…
Even though you know in your heart of hearts that you should be creating and sharing content consistently between launches, one of two things ends up actually happening:
Either it feels like you're constantly creating more and more content, but you have no idea what will actually drive traffic and leads.
OR your content creation tends to take a nose dive when you're not actively launching and selling something.
Either way, trying to create it all yourself isn't sustainable, so you eventually burn out, procrastinate on creating content, struggle with writer's block, or get stuck completely because it feels like you've said everything before.
At this stage of your business, just creating more content is not the answer.
What you need is SMARTER content; STRATEGIC content that keeps your audience growing, nurtured, and engaged between launches.
I've helped hundreds of business owners create a strategic content plan that banishes launch panic and primes their audience between launches leading to their most profitable launches.
We offer different service levels for wherever you are at in your business:
The Strategy Intensive is best for solopreneurs who need a content plan they can implement on their own.
The Marketing Team VIP Day is perfect if you've got at least one marketing implementor on your team, but need a big picture strategy for how all your marketing efforts work together as an ecosystem. Consider me your fractional CMO for as long as you need me.
The Content Retainer is best for a business owner who needs a professional content writer to help write the content for them. We become your off-site marketing team.
And the Launch Package is a good fit for the business owner who knows they need quality copywriting support for every phase of their launch.
---
Add Ons to Retainer Packages
SEO Keyword Research
$1,400 (one time
Social Media Captions
$500 per month
3 captions per article
Email Newsletter
$1,000 per month
1 newsletter per week
What kind of results can you expect?
Every client has different needs and different goals, and therefore gets different results! But our services have helped our clients:
Grow their social media channels and fill their Facebook group

As much as 10x the traffic to their website and blog posts

Improve downloads of their podcast or views of their videos

As much as 3x their email opt-ins inside of a month

Get their articles showing up on the first page of Google for target keywords

Convert warm traffic at 26% on a webinar
Fill membership sites entirely from organic traffic
Execute six-figure launches with up to 80% profit margins

Drive more

quality

engagement on all their content

And more!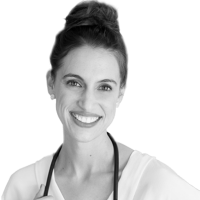 You Took All the Stress Out of Creating Content
Lacy this is seriously AWESOME! I feel like you crawled into my brain and extracted all my thoughts, re-arranged them into witty, "juicy" subject lines and came up with cool little bonuses for my tribe to receive!!!
More than that you went ahead and created a clean calendar that I can print and reference for the rest of the year. Having this framework in place, I just get to be creative and authentic with my writing and social media content! You just took all the stress out of creating content for me. THANK YOU!
I'm so happy I just went for it and bought your package. SO WORTH IT!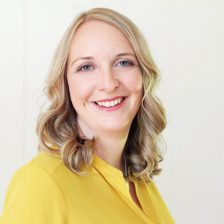 Engagement and Feedback Have Been Phenomenal
Lacy, I just wanted to report that the Skincare Detox Challenge we planned together is in full swing and the engagement and feedback have been phenomenal! We've got 500 people in the FB group, more than 1,200 signed up by email and we've received ten 5 star reviews on our Facebook page (and counting) in addition to making people much more aware of what is in their products and wanting to know what they can do about it (which is where our courses come in!).
I want to help you produce the content machine of your dreams!
* Currently we have openings for launch support for one full launch per quarter, and we must be engaged a minimum of 12 weeks before open cart.
Who is this ideal for:
You're not brand new to business; you've got a proven product or service and an audience (even if the audience is relatively small).
You have team support — we suggest you have an assistant at minimum to help implement your marketing strategy.
You're a good communicator OR you have someone on your team deputized to communicate in your place and make decisions.
You're ready to delegate — it's important that you're ready and willing to work with us to get to a place where you don't need to personally edit every word of every piece of content (or our services really won't save you much time!).
You believe in the power and ROI of content marketing. (Hopefully, if you don't, you wouldn't be here!)
You want to get creative, think outside the box with your marketing efforts. We don't do cookie-cutter marketing and we hope you don't want to!
---
Questions? Reach out to us at redphone(at)lacyboggs.com
or follow me on:
Facebook: http://facebook.com/ghostbloggergb
Instagram: http://instagram.com/lacylu42
Email: redphone(at)lacyboggs.com