Your Secret weapon For Killer Content
Content Strategy & Ghostblogging
This is How We Operate
Everything starts with strategy.
Our Strategy Sessions are designed to look at what's working (and what's not) in your content marketing and then rebuild it all with innovative ideas and solutions so that you can stop blogging into the void, praying someone is listening, and start creating content that sells.
We work with successful online businesses well on their way to six or seven figures to take content — in the form of blog posts, social media, emails, video, podcasts, speaking engagements and more — and turn it into a well oiled, client-creating machine.
A Strategy Session is a one-on-one VIP half-day for you and/or your content team in which we get to know you, your business, and your goals and then design a content plan for the next six months that will help you reach them. After our call, you receive a complete editorial calendar for the next six months, a report detailing next steps and recommendations, and a set-up session with our Google Analytics guru to ensure that you're properly equipped to track your progress. 
If you're ready to stop wondering if your content is working and start maximizing your impact as a brand and thought leader, a Strategy Session is for you.
Ready to talk strategy?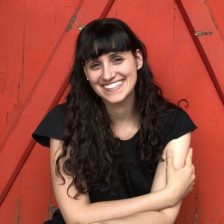 A Strategic Investment
Like many small business owners graduating from scrappy phase to "I have some money to invest but I have to choose where in my tangled mess of business issues that need help" I knew I had a big marketing tangle, but wasn't sure where to make that strategic investment. Did I need an editorial calendar (I like to write but know I could be more strategic and knew I didn't need to know just what to write about but how to get it in front of more appropriate eyes) did I need to learn SEO? Did I need a social media strategy? Did I need a podcasting pitching strategy? And I got stuck for a while not knowing quite what intervention point to choose.
What I learned in the consult is that in Lacy's strategy session she can cover and make recommendations for all of that — or at least help me untangle it and know where to put my energy first — and she shared some preliminary thoughts in the consult that were super valuable. So it's not just knowing what to post, but a mapping of a proposed funnel and a suggestion of strategies to fill it. Plus her strategy offering includes some SEO analysis and suggestions so that doesn't have to live in a separate place. So if the big "marketing" bucket is a place you know you need to invest in but you're not sure quite what the strategic investment is, I found that her strategy session covered a lot more ground and interrelation in that bucket than I originally thought — so it's a good investment if you're going to make one strategic one.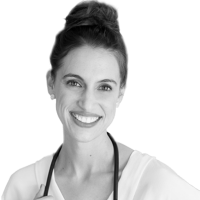 You Took All the Stress Out of Creating Content
Lacy this is seriously AWESOME! I feel like you crawled into my brain and extracted all my thoughts, re-arranged them into witty, "juicy" subject lines and came up with cool little bonuses for my tribe to receive!!!
More then that you went ahead and created a clean calendar that I can print and reference for the rest of the year. Having this framework in place, I just get to be creative and authentic with my writing and social media content! You just took all the stress out of creating content for me. THANK YOU!
I'm so happy I just went for it and bought your package. SO WORTH IT!
Strategic Execution
Of course, after we've developed a content plan, the next step is strategic execution.
For the thought leader ready to delegate content creation, my team can produce blog posts from scratch — in your brand voice — to keep your readers engaged, informed, and ready to buy. We can write social media updates, email sequences, landing pages…
In short, we can take over as little or as much of your content creation as you desire — and your audience will never know you've hired a ghostwriter. (That's where the "ghost" part comes in.)
We source the experts so you don't have to. Our copywriters are some of the best in the business, with masters certifications from the likes of Copyblogger and Copyhackers; we have SEO and analytics experts, as well as experts in social media, customer research, and more.
A word on anonymity. Some of our clients don't mind letting the world know they have a partner in crime and communication; others prefer our relationship to be confidential. Either is perfectly acceptable to us.
We do require a Strategy Session before any implementation work can begin. Please click here to apply and arrange a time to talk about your needs.
Got questions? We've got answers.  
Click here to send us an email about your particular situation and we will get back to you with an answer ASAP.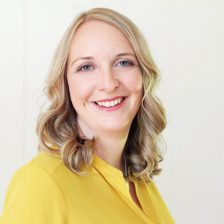 Engagement and Feedback Have Been Phenomenal
Lacy, I just wanted to report that the Skincare Detox Challenge we planned together is in full swing and the engagement and feedback have been phenomenal! We've got 500 people in the FB group, more than 1,200 signed up by email and we've received ten 5 star reviews on our Facebook page (and counting) in addition to making people much more aware of what is in their products and wanting to know what they can do about it (which is where our courses come in!).
The ideas we came up with in our strategy session were amazing — thank you.