The blank page.  (Or, in our case, blank screen.) Bane of writers everywhere. Vast expanse of white, waiting to be filled with words, like a field of waist-deep snow you have to slog across.
I think there's a reason they call it a CURSE-or. Little devil, blinking at us mockingly as if to say, "So. What genius are you going to share with us today, hmmmmm?"
If you've ever felt this way, you're not alone. 
Even the greats faced writer's block.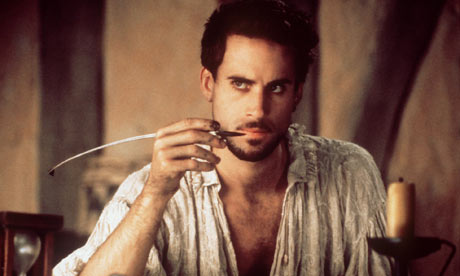 But when writing a blog for business, we don't have the luxury of having writer's block.  I always say to my clients, consistency is more important than quantity — but it is important.
That is to say, whether you've set yourself up to write once a week or once a month, you need to be consistent about it and deliver on that deadline. 
This might be a good place to remind everyone that a blogging schedule is not the same as an editorial calendar: Editorial Calendar vs. A Blogging Schedule.
A schedule tells you when to write. An editorial calendar tells you so much more.
Building your editorial calendar.
In my Ultimate Guide to blogging effectively for solopreneurs, I listed some of the big rocks you need to understand when blogging for business, like defining your blogging goals and your most valuable readers.
Once you've figured those out, the next step is to put them into an editorial calendar.  
[yellowbox]If you're interested, you can access this information in an ebook and the exact template I use for my own editorial calendar and for all my clients by joining the Eyes Only Member Library. It's totally FREE and filled with valuable resources like that.[/yellowbox]
Blog post ideas for filling your editorial calendar.
Of course, understanding how to put together an editorial calendar is one thing; actually knowing what to put IN it is another. So, I've gathered my best posts about WHAT to write for you below. 
You can also check out the Blogspiration category, where I've put together a whole series of posts on what to write about — and how to do it. 
And if you're looking for a little more guidance, I have a whole course dedicated to brainstorming great blog post ideas and organizing them into an editorial calendar.  Click here to learn more.
Now I'd like to hear from you:
What are your biggest struggles with creating and maintaining an editorial calendar? Let me know in the comments below.
And if you're OVER this whole DIY thing, why not check out my Strategy Sessions — a complete package of strategy services to help you get your blog on the right track. 
Photo Credit: Michael Dales via Compfight cc