Are you giving your most important ideas the attention they deserve?
If you want to stand out in your industry, you have to do something different.
And in order to do something different, you have to put serious thought and effort into crafting your message.
Show of hands if you find it hard to make the time to make your deep work, your content and messaging, a priority? 
Trying to do the deep, visionary thinking necessary to create thought leadership content on your own is nearly impossible when you're focused on delivering your products or services, managing a team, and growing your business.
This deep work is what Stephen Covey called Important but Not Urgent.
And too often, things in that quadrant fall to the bottom of our to do list — or fall off it completely.
That's because we're paying all our attention to things that feel more urgent. It means our attention is pinging around all the time with what other people want from us, because urgency often originates from other people's expectations.
The kind of deep work that is necessary to create your own unique intellectual property and become a thought leader in your space is not urgent. It doesn't ping, ding, buzz, or beep.
But this kind of content is vital to a certain kind of business and visionary CEO.
If you want to really change the world, you have to communicate about your vision.
If you want to grow and scale, you have to reach more people.
If you want to disrupt an industry, you've got to have content that makes waves.
But if you are NOT focusing time and attention on doing the deep work, making space for big thinking, and then converting that into intellectual property and content that will position you as a thought leader, you're hampering your business' growth.
You're putting a damper on your important message and mission.
And, maybe most importantly, you're not reaching the people you can help.
Go from overlooked and unknown to industry thought leader
But when you do invest the time and attention in creating deep, memorable, valuable content, your position in your marketplace soars.
People start to recommend you as the go-to expert in your industry.
You get referrals for your business from places you never dreamed.
Podcasters and journalists start to seek you out for interviews, and it becomes much easier to land the positive publicity you want.
Plus, your leads and prospects are richly pre-qualified because they've already heard about you, consumed your content, and bought in to your philosophy.

Imagine having prospects come to you and let you know that you've been on their vision board for months…

Or that they read your content years ago and are finally ready to work with you now…

Or that another "big name" in your industry referred you as the expert in your niche…

All of those things are possible — and I know, because they've all happened to me as a direct result of my thought leadership content.

Our clients have used their thought leadership content to land features in Forbes, get picked up by the biggest syndicated publications on Medium, get chosen as an Editor's Pick on LinkedIn, and much more.

And you can create content that will help you get similar results.
Introducing the Thought Leadership Lab:
The secret society to support visionary CEOs in finally creating and publishing your genius intellectual property to become the go-to expert in your industry.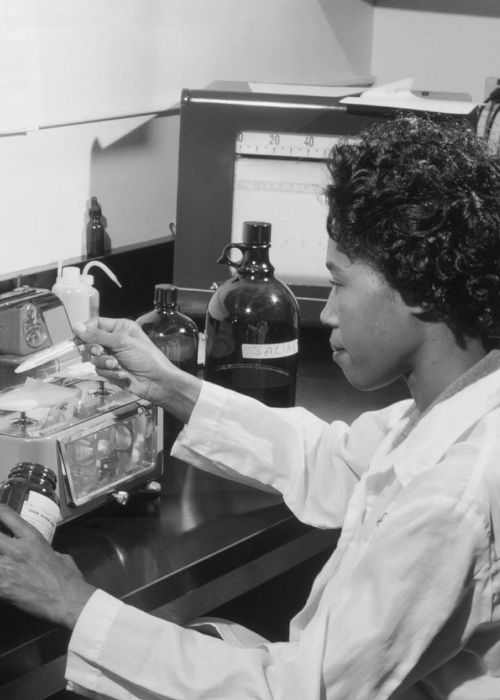 If you find thought leadership work more all-consuming, both in time and intensity than the day-to-day work, and struggle to find chunks of time where you can be away from your other obligations and fully focused — the Lab is for you.
This isn't about time management. It's about time prioritization.

It's about prioritizing the deep work necessary for creating the ideas, and from those ideas the content, that will position you as a leader in your space.

It's about consciously marking out the hours in your calendar to dedicate to visionary work.
The Lab solves those problems by committing us to a time and a place to do the work with others, providing time, space, accountability, and support to finally give your most important work the attention it deserves.
Need some assistance? Email our team at redphone (at) lacyboggs.com and we'll be happy to help!
An intimate 6-month experience designed to help visionary business owners finally carve out the time and space to create the content that will position them as the leading expert in their industry.
We will work through a framework for curating sources, generating ideas, creating content, developing intellectual property, best practices for publishing and sharing, and more.
We will invite in guest experts to speak on complementary topics ranging from overcoming the Imposter Complex to strategies for becoming more prolific.
And we will come together to workshop those ideas, present them for review and feedback, and practice sharing in a safe space.
Each member will set their own goal for our time together, which might be as simple as dedicating time to reading and writing, or as ambitious as producing the draft of a book or a course.
What our clients have said…
"Lacy, I just wanted to report that the Skincare Detox Challenge we planned together is in full swing and the engagement and feedback have been phenomenal! We've got 500 people in the FB group, more than 1,200 signed up by email and we've received ten 5 star reviews on our Facebook page (and counting) in addition to making people much more aware of what is in their products and wanting to know what they can do about it (which is where our courses come in!). The ideas we came up with were amazing — thank you." – Gail Francombe, School of Natural Skincare
"Lacy this is seriously AWESOME! Having this framework in place, I just get to be creative and authentic with my writing! You just took all the stress out of creating content for me. THANK YOU! I'm so happy I just went for it and bought your package. SO WORTH IT!" – Dr. Melissa Esguerra
The experience is built around six thematic stages. Each module will include a learning call to discuss the topic, a guest expert call to broaden understanding, and a workshopping session to get feedback from me and the group on your work.
stage 1
Conscious Consumption: making time and space for consuming relevant materials
stage 2
Research and Note Taking: creating systems for cataloging your ideas
stage 3
Developing Intellectual Property: frameworks to help build out your ideas
stage 4
Show Your Work: testing your ideas with your audience and building an audience for your ideas
stage 5
Practicing Being Prolific: practices for starting or keeping up the momentum of creation
stage 6
Cultivating Creativity (sharpen the saw): exploring techniques for stimulating your creativity
In addition, we will hold weekly accountability/co-working calls to help move your thought leadership to the top of your to-do list and actually get things done.
Throughout, members will receive exquisite, tailored support and accountability.
We will connect between calls with a private Slack channel. Content will be collected and organized in a private members area, and calls will be converted into a private podcast stream that you can access and revisit at your leisure.
"It helped me get focused on the right goal for my blog — which has changed dramatically since my business has evolved in the last year."
– Horizon Peak Consulting

"Working with you has really made a difference. You gave me a focus to my content marketing and you gave me permission to be me and embrace my unique voice."
– Jennifer Vigil

"Here's why I hired you, you were the only person who was actually brainstorming right then and there on hooks and so what that showed me is that you were already thinking."
– Aandra Bohlen

Confirmed Guest Speakers so far:
The Lab is for business owners, CEOs, authors, and movement makers who want to be thought leaders in their industry.
Who crave accountability and a container to create the content that will propel them to become the leading expert in their industry.
Who want to change their industry — or the world — through their ideas and content.
Who need a push to step away from the day-to-day pebble-shifting operations of their business and concentrate on the visionary time that will move mountains.
Who have a brilliant idea for a course, a book, a speech, a method or framework, or a product or program that will change the world — but haven't made time to bring it to life.
Who are ready to commit at least 2 hours per week to bringing their big ideas to life.
You're not just making this investment for yourself — this is about making a change in your industry (or the world) and leaving a legacy with your business.

You need the right expert to help you create a customized system for generating thought leadership ideas and content — plus a network of support that includes the clear understanding that what you share in the Lab

stays in the Lab.

(This is your intellectual property, after all!)

You have a deep desire to create change, and you know that your business, reputation, and legacy are at stake — and if you don't discover how to get the ideas out of your head and into the world, opportunities will be lost and the status quo will remain unchallenged.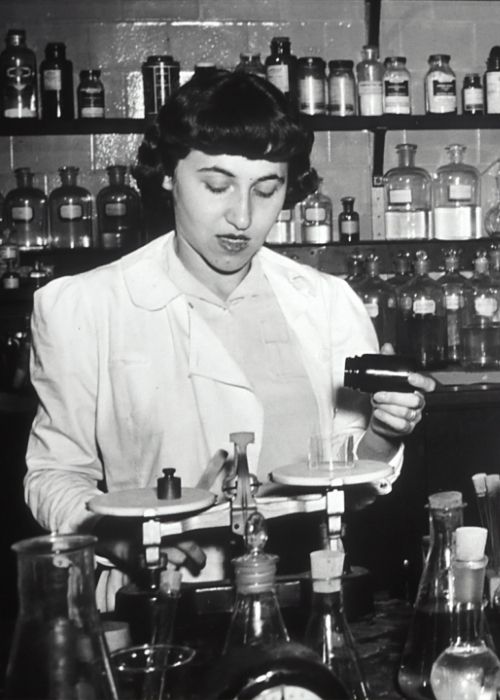 You know you could try to figure this out for yourself — but you also know that it will cost you tons of time and energy (or you probably would have already started creating this content on your own).

You know that your ideas are important, they

need

to exist in the world, and they need to exist

now

— and in order to do it well, you want to employ proven strategies that will produce results and get your ideas out into the world.

You're also not the kind of person to try to outsource your thought leadership to a marketing agency that claims they can do it all — you know you need an expert who can help you lay the foundation for developing your

own

brilliance (and then you can outsource the production if you choose!).
If this is you… You're in the right place.
By committing to this experience, you are committing to yourself, your business, and your reputation as a thought leader. By accepting this invitation, you are making a promise to yourself to show up, slow down, and start giving your content, leadership, and intellectual property the time and attention it deserves.
The experience will involve one teaching/workshopping call and one co-working call per week, for an average total of 2-3 hours per week. We encourage you to consider that the minimum time commitment to move forward toward achieving your goals.
When You Join Thought Leader Lab, You Receive:
6+ hours of coaching through the thought leadership development framework.
24 dedicated co-working hours (over six months) of time, accountability and support — imagine what could you create or achieve in that amount of dedicated time…
Exclusive access to 6+ world-class guest speakers to elaborate and expand on our topics.
Private Slack channel to network with your lab mates, ask questions, and get the right-on-time support and accountability you need.
Guided "Genius Extractor" thought starters and prompts to help extract the genius ideas from your mind.
Hotseats during which you can get my expert opinion on your content and copy.
A new system for generating world-changing ideas and IP that you can carry forward in your business forever.
What is it worth to you to finally create space for your visionary work?
What would it be worth to your business to finally start publishing your thought leadership content or get your intellectual property out of your head and into a format you can share?
Any publicity you've wanted to land will be so much easier to get — because podcasters and journalists are looking for a strong, unique angle, and that's what thought leadership content is.
Your organic traffic will increase as you become known for deep, valuable content. People love to share content that makes them think, and your thought leadership makes you infinitely shareable.
If you do run paid advertising, you can include your content as part of your nurture sequence, demonstrating to cold leads without a doubt that you are the industry expert and decreasing the overall cost of conversions.
Colleagues and even complete strangers will start referring business to you more often, effortlessly sending you the hottest leads available.
Prospects you talk to will already be sold on your method and philosophy because they've consumed your incredible content.
You'll become the person people put on their vision boards to work with — and who come to you ready to invest because they've been dreaming of the day for so long.
On the other hand, what could you be losing if you don't make your big ideas a priority?
When I mentioned to people that I had the idea for this group that would help visionary CEOs finally block out time and get support and accountability to create this kind of deeper content and messaging — the reaction was immediate.
OMG, I need that!
This is exactly my problem — I need somebody to DRAG my ideas out of me!
I'm so busy, I don't even KNOW what my opinions are…
What's interesting about this to me is that they KNOW this is a problem.
Chances are, if it's your problem, you know it too.
And, chances are, you feel like you don't have the time and energy for this because your content has been meh and underperforming in the past, which has drained your energy and your confidence.
You know what you have to do; you know you need to dedicate time and energy to **the deep thinking and creating that message and content that will help you stand out and position you as the go-to expert in your niche.
You know.
It's a matter of making it a priority. (That's part of why I'm making it a group experience: because we often need collaboration, support, and accountability to move the dial on this kind of work.)
Simple. Not easy.
But vitally important.
Need some assistance? Email our team at redphone (at) lacyboggs.com and we'll be happy to help!
When does the program start and how long does it run?
The doors to the Lab officially open May 3 and will run for 6 months. A tentative schedule (subject to change) is available on request.
Is this a course?
Not exactly. I have planned 6 calls that will teach the pillars of the thought leadership process I've developed. Each of them will help give you a foundation to start from and tips on how to proceed. There are "Genius Extractor" worksheets for each teaching section that will include prompts and thought starters to keep you moving — but no one will be checking your homework. I will also be inviting at least six world-class guest speakers to join us to expand on those topics in ways I never could.
But the bulk of the experience is centered around doing the work. A major part of the experience will be the weekly coworking calls and hot seats to help support you in making progress toward your big content goals — whether that means writing articles, making videos, or writing a book.
What is the investment?
I'll give you the full scoop about the investment on the call (and don't worry — it's a low-pressure call, because I'm not good at the high pressure stuff!) and there's an easy-to-claim payment plan you'll love. (And the total is HALF what our content retainer service costs.)
This is an experience with tons of direct support from someone who has been creating thought leadership content for myself and my high-profile clients for nearly 10 years.
I'm spilling all the beans on how I do what I do and offering six months of direct coaching, support, and accountability designed for people who are truly ready to uplevel their standing in their industries and put in the effort necessary to become a renowned thought leader. Plus, the skills and habits you will develop can be used and translated into a lifetime of productivity, publicity, and expertise.