BLOG LESS AND STILL GET
MORE TRAFFIC, LEADS & SALES WITH
A BLOG PROMOTION STRATEGY.
Do you feel like you have to blog all the time just to keep up the traffic to your website?
It takes you hours to create a blog post you're proud of — and you love the engagement and relationships it allows you to build…
…but man, it takes so much TIME! And it's like a never-ending task list. The minute one blog is posted, you need to be working on the next one.
I often preach that creating content without a strategy about why you're writing it is a complete waste of time. But putting out great, strategic content can still be a waste of time if you're not promoting it correctly.
If you're not getting enough traffic, or the right kind of traffic to your content — if your ideal customers aren't seeing your content — all that strategy you employed to create it goes to waste.

PROMOTION IS OFTEN THE MISSING LINK IN A STRONG CONTENT MARKETING STRATEGY.
Tons of entrepreneurs I see are writing high-quality content — but no one outside their list and core group of super fans is seeing it.
When that happens, it can be easy to get frustrated and start to think that content marketing doesn't work. You're spending hours of time, and tons of creative energy on creating valuable content, but it's not making a difference in your business.
No likes. No comments. No shares.
Digital crickets.
When clients tell me that this is happening to them, I always ask:
What are you doing to promote your content?
And the answer is usually the same: they're posting to Facebook, Twitter, Instagram, whatever. They're sending it out via email.
And that's about it.
And the sad truth is, that's no longer enough.
But the problem is:
Marketing your posts across multiple social channels and other places is incredibly time consuming
You're not sure where to find the right places and conversations where you can share to get attention
And you don't know how to maximize your reach to get beyond the superfans and people already on your list.
IF YOU FEEL LIKE YOU DON'T KNOW WHAT YOU CAN REALISTICALLY DO TO PROMOTE YOUR CONTENT AND GET IT IN FRONT OF MORE PEOPLE, THIS WORKSHOP IS FOR YOU.
My blogging business buddy, Beth Hayden and I know all about the frustration facing content producers today, and we decided to put our heads together and create a strategic framework to help micro business owners and solopreneurs maximize their efforts and get in front of the biggest audience for the least investment (of time and money).
In this workshop, we're going to cover:
The absolute basics every single blogger should be doing every single time you post to maximize exposure.
How to optimize your social media promotion efforts so that every post reaches more of the right people.
The 5 advanced promotion techniques anyone can master — on any budget — to up their promotion game beyond the basics.
The 80/20 rule of content promotion and how to make it work with your schedule, whether you work 40 hours a week or 4 hours a week.
Lacy's inexpensive, outsourced repurposing strategy that could triple your content exposure or more — easily and efficiently.
A revolutionary less-is-more approach to content and promotion that could allow you to produce less content but get more traffic than ever before!
Just $59!
THE CONTENT PROMOTION WORKSHOP IS JUST UNDER2 HOURS OF JUST TRAINING (NO PITCHES) AND ALSO INCLUDES:
A PDF workbook with the important slides from the training as well as worksheets for you to fill out to discover and define your own content promotion strategy that will work for your business.
Beth's blog promotion checklist to help ensure that you're always taking care of the basics for every blog you post.
The "Less Is More" content promotion framework for producing less content but getting more traffic.
Unlimited access to the recording.
ABOUT YOUR TRAINING OFFICERS: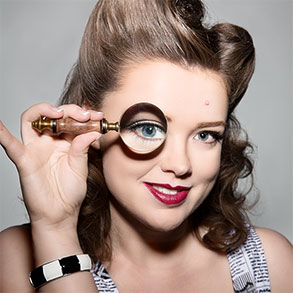 Lacy helps small business owners connect the dots between content, promotion and sales. She's helped hundreds of small business owners stop feeling panicked every time they sit down to write a blog, develop a strategy that turns readers into customers, and understand the power of working backwards to create a path to sales with their content.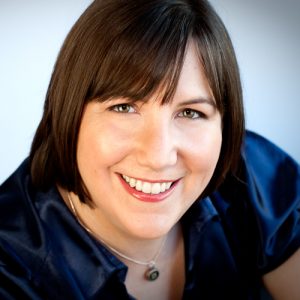 Beth Hayden is one of the web's top experts on blogging and literally wrote the book on marketing with Pinterest. She helps her customers come up with blogging plans and strategies that work for their business and life.
Some of the topics we plan to cover include:
Influencer marketing (what is it and how to do it)
Basic SEO — how much is enough and how to do it
Optimizing your visuals for social
Repurposing content for multiple different channels easily and efficiently
Syndicating content to other sites — the pros and cons
Advertising — how to make it work for you without turning it into a money pit!
AND MORE!!
If more traffic would improve your business' bottom line, this workshop should be a no-brainer!
Learn how to promote your content so that the right people see it at the right time. Click the button below to register now!
Just $59!
What others have said about our workshops: