Or just costing you time?
Your blog can become your best sales tool (and lead magnet) with a little strategy.
You heard somewhere along the line that creating content was key to growing a business online and so you've been hard at it.
But you're not seeing any results.
>> You know you're "supposed" to be blogging, but it doesn't seem to be leading to any sales…
>> Your community gets excited about reading your blog posts, but then they don't buy when you make an offer…
>> You feel like you're creating a lot of valuable content, but you're not getting any comments, or shares, or email opt-ins…
So you start to think… Maybe content marketing doesn't actually work.
Content marketing works;
but not all blogging is content marketing.
I and many of my clients have learned this the hard way.
You can blog 'til you're blue in the face and not see a single sale from it.
You can produce incredibly valuable, in-depth, emotionally moving content that doesn't result in a dollar of additional revenue for your business.
And you can have a post go viral, reach tens of thousands of new potential customers, and only see a handful of new email opt-ins for your trouble.
Why?!?
Why, if you're doing everything "right," are you still not seeing the right results?
Does it mean you're a bad writer? Does it mean there's something wrong with your business or your offer? Does it mean you're doomed to failure?!?
NOPE.
What's really going on is less a problem with your blogging, and more a symptom of not having the foundation and systems in place that tell you WHY you're writing and how it all connects to your ultimate goals (mo' money).
You need a Content Revolution!
Because having a system in place, knowing WHY you're blogging and HOW your content will lead your customers down the path to a sale — that is content marketing.
The blog post is only one piece of the bigger strategy.
If you have ever thought:
"I'm supposed to be blogging… but it doesn't seem to be leading to sales."
"People get excited about my blog posts but they don't buy when I make an offer."
"I'm blogging a lot but people aren't signing up for my email list…"
It's no wonder you're frustrated! You feel like you've been following all the advice out there about blogging and content marketing, but you're not seeing results.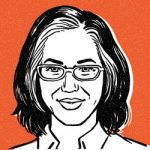 "1,000 subscribers in a week and 35,000+ views… Holy crap! Thanks to Lacy and all of you for helping to think this [blog strategy] through."
— Jessica Abel, jessicaabel.com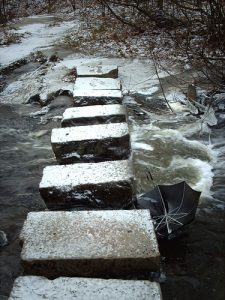 Each piece of content is a rock in a river leading your potential customers from one side to the other where they make a purchase.
Just dump one content rock in the middle of the river, and very few people are going to take the leap and make it across to make a purchase.
Too many random content rocks and your potential customers get confused, and don't buy.
But lay the right content rocks in a clear path and you make it easy and enjoyable for your readers to make the journey to becoming customers.
When you create content with a strategy:
Blogging becomes easy and efficient, every time you sit down to write. No more writer's block.
You know exactly what to blog about, when to post a particular topic, and most importantly why.
Your opt-in rate will increase dramatically — and more leads equals more sales without any more work from you.
Launching a product and making sales becomes easier than ever, all because you've primed your readers for the sale with your content.
That strategy of which pieces of content to share, when, and how is what you learn in the Content Intelligence Academy.

The difference between blogging that WORKS and blogging that is a waste of time is STRATEGY.
Unlike most courses about blogging, Content Intelligence Academy is focused on strategy, which means my goal is that you come away not only knowing WHAT to write about, but also WHY you're writing that particular post at that particular time and HOW it's going to lead directly to your next sale.
If you're just blogging, without a bigger plan and strategy around it, I hate to bust your bubble, but that's not content marketing.
And just blogging like that, without a plan, is pretty much a waste of time.
It's what I call "one-click" content.
If somebody sees your article on Facebook, or finds you on Google — even if you manage to get an article that goes viral — they give you that first click to come read your post.
Maybe the enjoy it. Maybe they love it. Maybe it changes their life!
But you'll never know. Because while it might have been great content, it didn't earn that all-important second click. The one that turns a reader into a subscriber.
Content marketing is the strategy you use to get that second click.
And without it… Well, you're just blogging.
So if you're pouring your heart and soul into your content every week, or creating epic resources that never seem to get any traction, Content Intelligence Academy will show you how to translate that content into traction for your business.

"I've increased my opt-ins tremendously using your techniques, from 4% to 23%. My list is small, but I was able to get 23% engagement/opt-in on a freebie pre-order and I really think it was a combination of improving my newsletter content — using your techniques — and putting an "ask" in multiple obvious times. Plus, the course helped me create the ebook I was giving away as well as an editorial calendar that focused solely on the material in the ebook. I feel like I have a focus now that I can commit to, no longer just writing about whatever I feel like. Thanks!"
— Jennifer Lawrence, Mandalas for Mamas, mandalaformamas.com
HOW MUCH IS A BLOG POST WORTH TO YOU?
One reason many business owners struggle to blog regularly is because they don't see it benefitting their bottom line. (The dolla' dolla' bills.)
Most of us would never blow off client work, or a sales call, or writing a proposal, because we can easily connect the dots between that action and the money (or lack thereof) in our bank accounts.
But blogging is easy to procrastinate because the lines connecting your blog to your bottom line are much fuzzier.
Here's a fun equation: Take your total revenue for last year, and divide it by the number of people you had on your email list at the end of the year. The resulting number is how much each one of those leads is worth to your business.
revenue ÷ total list size = earnings per lead
When I did this, I discovered that each person on my email list was worth about $50 to my business.
A few weeks after that, I wrote a blog post that garnered me more than 200 new leads.
In theory, that blog post was worth more than $10,000 to my business.
How much would a blog post like that be worth to your business?
How much longer can you afford to waste your time with content that doesn't get results?
NO MORE!
ABOUT YOUR TRAINING OFFICER, LACY BOGGS: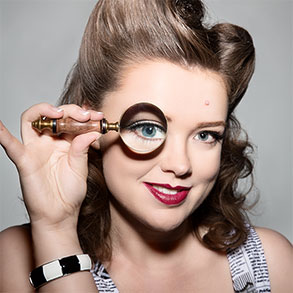 I help small business owners connect the dots between content and sales.
I've helped hundreds of small business owners stop feeling panicked every time they sit down to write a blog, develop a strategy that turns readers into customers, and understand the power of working backwards to create a path to sales with their content.
And this isn't just theory and wishes, either. This is the exact system I use with my six- and seven-figure clients to help them turn their content into a marketing strategy.
It's also the same system I've used to grow my business over the past four years, triple my email list — TWICE — and make tens of thousands of dollars from my online programs and courses.

"Lacy has an uncanny ability to connect the dots of any business mystery but especially the one plaguing many entrepreneurs today: how to turn great content into cash."
— Tara Gentile, QuietPowerStrategy.com
WHETHER YOU SELL PHYSICAL PRODUCTS, INFORMATION PRODUCTS, OR SERVICES, CONTENT INTELLIGENCE ACADEMY CAN HELP YOU CREATE A BLOG THAT TURNS READERS INTO BUYERS:
DIY Version
$399
Learn at your own pace
+ 5 Robust Audio Modules
+ Transcripts for Reference
+ 5 Comprehensive Worksheets
+ Private Facebook Group Support
I want to DIY
Work & Learn Group Strategy
$500
Same content as done-for-you version, in a group setting
+ LIVE group training with Lacy
+ Extra Accountability
+ 1:1 Support
+ Limited to 14 participants
April 12-13, 2018
1:1 Done For You
$2,500
Have your strategy created for you
+ 3-hour consultation with Lacy
+ 50 unique topic ideas for your blog
+ Complete 6-mo editorial calendar
+ Analytics mini-report
Learn More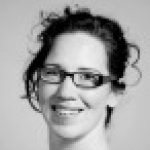 "I just didn't know where to start before. I had so many ideas, but so many online voices shouting at me to do it in a different way. After following Lacy for some time, I knew I had found the one voice amongst a sea of them that called to me and made sense. So now I plan, prepare, do, and evaluate — then rinse and repeat!"
— Rebecca Catterall, rebeccacatterall.co.uk
CONTENT INTELLIGENCE ACADEMY INCLUDES:
5 Modules containing at least one MP3 audio lesson and a Next Action worksheet that you can print out or type directly in. The audio gives you a core concept or "how to" that you'll need to create your marketing plan, and the worksheet gets you out of theory and into doing something.
There will also be a complete transcript for each module if audio's not your favorite way to learn. These are also great for review, since you can skim them quickly to find the point you want.
Some modules include bonus video trainings, worksheets, and tools to help you get the most out of your content marketing strategy.
In addition, you also get access to our private Facebook support community for on-demand support whenever you need it to brainstorm solutions, trade advice and experience, find potential partners, and get personalized advice from me. No matter what's got you stuck, the community and I are here to get you rolling again.
You'll get customizable templates for your editorial calendar, the "perfect" blog post, done-for-you swipe files and more, ready to use immediately.
I've also included 201 done-for-you blog post ideas organized according to the system I teach inside CIA into a searchable spreadsheet — so you never wonder what to blog about again.
I've tapped some friends on the shoulder and gotten some valuable bonus guest interviews for you, so you can get a really well-rounded view. We'll transcribe these as well and several have worksheets that go with.
Finally, your purchase of CIA entitles you to lifetime access to the course and the Eyes Only Member Library, which means whenever I add additional content or resources, you'll get access to them as well, without ever paying an upgrade fee.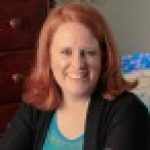 "I took [the course] right as I was starting out. I went from having a fuzzy idea of what I was going to write about to having a clear vision and a PLAN for how my blog would support my business, as well as a list of topics and post ideas that would keep me busy for the next 6 months! What I didn't realize at the time was that I was also gaining a wonderfully supportive community full of other blogging entrepreneurs who bring their experience to the table. I am definitely a better blogger for taking [the course] along with them."
— Lora Jacobson, lorasweightedblankets.com

5 IMPORTANT TECHNIQUES YOU'LL LEARN IN CONTENT INTELLIGENCE ACADEMY:
The two big whys you must know to create compelling content that will not only support your readers, but your business as well, because understanding these two things about your business makes creating content that sells a no-brainer.
How to spy on your readers to find out exactly what they want to know — and ensure that you never run out of topics to blog about that will lead directly to less time spent blogging and more money in your pocket.
The organizational concept of content "buckets" that has revolutionized how hundreds of my students think of their content creation, and made creating content that leads directly to a sale easier than ever.
How to create a content calendar that not only tells you what you're going to write about and when, but also why you're writing it.
And finally, the key to connecting your content marketing and blog posts to your sales cycles which will ensure more leads and more sales every time you run a launch or a promotion.

"The master has done it again!! If you're looking for the answers behind the 'how' and the 'what' to making sense of your blog and the structure and strategy behind it, Lacy is the answer. Simple, easy to follow steps to take you from confusion to clarity and give you the confidence you need to FINALLY move forward and GET PAID!"
— Kristie Keever, kristiekeever.com
BLOGGING WITHOUT A PLAN IS JUST NOISE.
CONTENT INTELLIGENCE ACADEMY CUTS THROUGH THE STATIC TO GET RESULTS.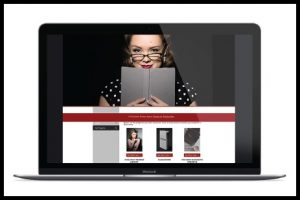 Focus your attention on what's important, and you'll see results—that's my motto. So I've developed Content Intelligence Academy to do just that (and cut through the crap!).
Content Intelligence Academy is a fun, value packed course of guided brainstorming, sales coaching, and content planning to ensure that every post on your blog is working as hard for your business as you are.

"Lacy Boggs is a genius when it comes to all things blogging. If you are ready to actually make money from your blogging efforts, listen to every word she says. Every. Single. Word."
— Terra Bohlmann, terrabohlmann.com
FREQUENTLY ASKED QUESTIONS:
When does it start and how long does it last? The DIY version of Content Intelligence Academy is what's known as an "evergreen" course — meaning you can start as soon as you purchase the course! It's broken into five modules that you can do at your own pace. That means you could do it all in a single day or pace yourself and spread it out over four weeks. Each module takes about an hour (maybe more, maybe less) to complete.
I am really just starting my blog to support my business. Will I find the same kind of value in this program that more experienced bloggers might? (I don't know where to start in selecting topics and have never even heard of an editorial calendar.) This program is great for beginner bloggers — but it's not a course to help you start your business. The program is designed to help you use your blog to sell your products or services; it won't help you much to launch your business or promote yourself from scratch. It WILL help you set up your content to promote and sell your products and services right from day 1. 
In addition to the MP3s and transcripts, do you provide any templates for things like the editorial calendar? Yup! Those are all part of the package and included in the members area.
I have a product-based business. Will this work for me? Yes indeedy! The system I teach inside CIA for using content to drive sales works whether you sell physical products, info products, or services and it works whether you use a launch format or have products that are evergreen and available year-round.
CIA? Did you do that on purpose? Totally.
SERVE UP THE TOPICS YOUR READERS ARE HUNGRY FOR—EXACTLY WHEN THEY'RE READY TO BITE.
Launching a product or service in the next six months? Learn to reverse engineer your blog content to prime your readers to invest with you and generate massive desire for your new offering.
Want to grow your list with guest blogging or a visibility campaign? The brainstorming prompts and techniques we'll go over in the Content Intelligence Academy program can easily be applied to guest posting. In fact, a big part of what we'll cover is when (and how) to write posts that will get your blog a lot of attention—and then how to keep that attention and turn it into desire for your product.
Worried you're picking the wrong topics? The Content Intelligence Academy system ensures that you're generating ideas that are exactly what your customers want to read about.
Running out of things to say? Turn on a fire hose of content ideas with my guided brainstorming exercises. You'll never be at a loss for what to say again.
READY TO REDISCOVER YOUR MOTIVATION AND PASSION FOR BLOGGING?
If blogging for your business has started to feel like a chore, guess what? Your readers will be able to tell. When you've put together a plan that outlines exactly why you're writing a particular post at this particular time, you'll rediscover exactly how powerful having a purpose can feel.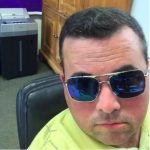 "Hey Lacy! Wanted to share some awesome news. Over the last two days, I have had over 140 entrepreneurs sign up for my free course! Tomorrow they get my first paid offer. I'll be ecstatic if only 1 buys! PS. Even got a blog post comment asking me to write more! This sh*t works!!!"
— James Krener, Krener Bookkeeping and Tax
TAKE YOUR BLOG—AND YOUR BUSINESS—TO THE NEXT LEVEL.
You get:
Guided brainstorming sessions with transcripts and worksheets — Valued at $399
Templates to create your editorial calendar, the "perfect" blog post and more — Valued at $300
Bonus interviews with multiple online movers and shakers — Value $600
Lifetime access to the CIA Facebook group — Value ???
TOTAL VALUE = +$1,000
You get all of the guided brainstorming sessions (with transcripts), the next action worksheets, the bonus interviews, the live office hours, and access to the exclusive online brainstorming group—for only $1000 $399.
SATISFACTION GUARANTEED: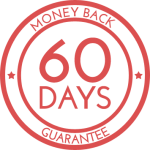 I am so confident that you will see results from these strategies, that I back them up with a 60-day, no-questions-asked money back guarantee. If, within the first 60 days of using the program, you are not satisfied with the information you've received, you can request a refund by emailing me.  That's it.

I know what I should be doing on a weekly basis in my business in order to get eyeballs onto my ideas, products, and services. I saw a 286% increase in my opt-ins in just six weeks by using your strategies!
— Kate Ditzler, practicingempathy.com
Don't waste another minute writing blog content that doesn't support your business' goals and bottom line. Enroll now to learn exactly how to put your content to work selling for you — just choose how you like to learn and click the button below.
DIY Version
$399
Learn at your own pace
+ 5 Robust Audio Modules
+ Transcripts for Reference
+ 5 Comprehensive Worksheets
+ Private Facebook Group Support
I want to DIY
CIA in 1 Day
$599
Everything included in DIY version
+ LIVE group training with Lacy
+ Extra Accountability
+ 1:1 Support
+ Limited to 10 participants
Offer EXPIRED
1:1 Done For You
$2,000
Have your strategy created for you
+ 3-hour consultation with Lacy
+ 50 unique topic ideas for your blog
+ Completed editorial calendar
+ Work with a content strategist!
Learn More